HangTag

Designed to integrate seamlessly with any endoscopy system, this tamper-proof, single-use indicator can be applied directly to the umbilical cord of the endoscope.

Order Now

TrayTag

Available in singles, doubles or quadruples, healthcare workers can apply the appropriate format to ensure timings within the endoscope decontamination process are adhered to.

Order Now

TrackerTag

Using a label-in-label approach, staff can conveniently track and document each scope while keeping the visual timer attached to the tray or liner.

Order Now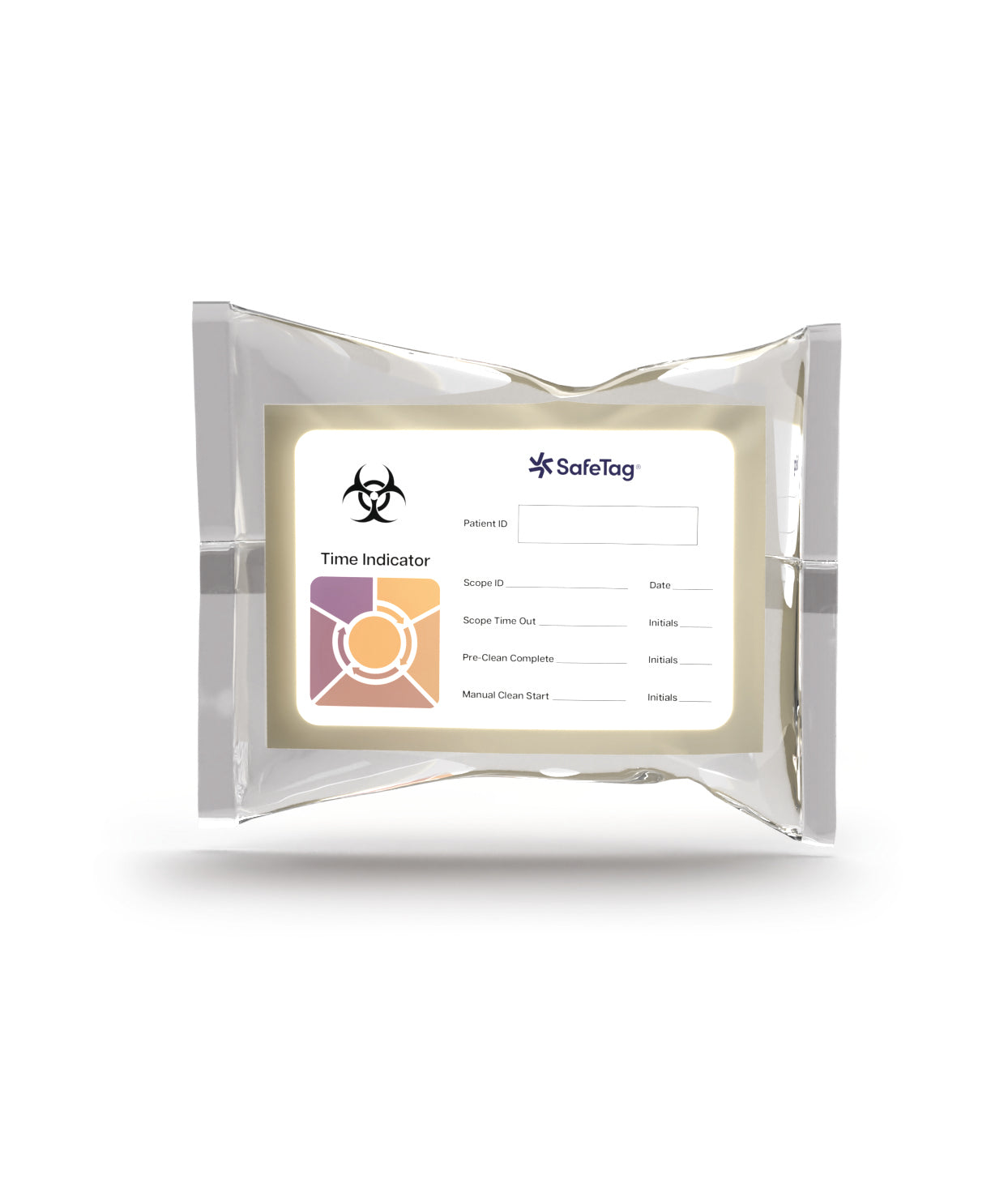 Meet SafeTag.
SafeTag is a visual indicator that improves adherence to the decontamination process by changing colour over a predetermined period of time.
This inventive solution simplifies manual processes and helps mitigate the risk of biofilm formation, reducing risk of infection to patients.
Download Brochure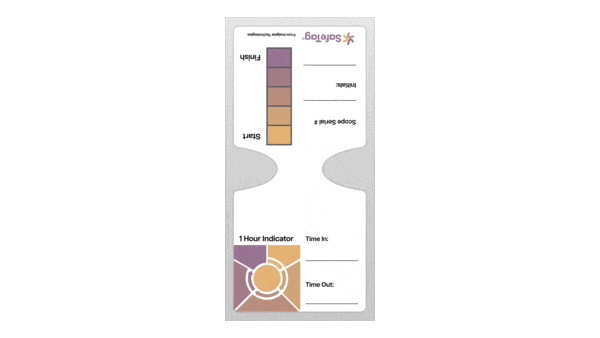 Simple, safe, smart
Designed to enable better decision making within infection control and eliminate costly errors, SafeTag simplifies the endoscope decontamination process, making it easier for healthcare workers to adhere to regulations and guidelines to avoid patient infection.
REDUCTION

In the risk of inefficient reprocessing methods and instances of delayed reprocessing times. Risk of bioburden growth and biofilm formation due to scope dwelling post procedure

IMPROVEMENT

Of workflow efficiency by easily identifying and prioritising endoscopes approaching maximum allotted time between beside pre-treatment and manual clean.

SUPPORT

Best practice trends for enhanced monitoring protocols. Complies with both societal guidelines and the leading endoscope manufacturer IFUs to ensure timely transition from procedure room to manual clean sink.